YES 60 XT - High Performance Storefront Featuring Dual Thermal Barriers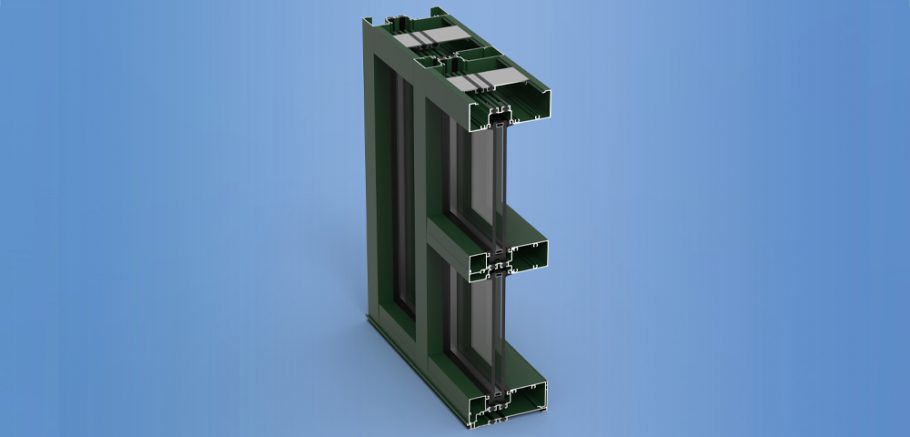 This energy saving storefront system features a dual thermal barrier design to significantly reduce heat transfer and keep internal surfaces warmer.
This 6" thermally broken storefront system can deliver the thermal performance necessary for all 8 climate zones including the 2015 IECC. The YES 60 XT features a dual pour and de-bridged thermal barrier that incorporates MLP (Mechanical Lock Profile) technology. The MLP technology increases the strength of the thermal break giving the YES 60 XT virtually the same strength as the YES 60 TU. When superior thermal performance and superior structural strength are required, YES60 XT is the only choice.
MLP is a trademark of AZON USA INC.
Read More
Product Data
Features
Advanced Thermal / Thermally Broken
Benefits
Outstanding thermal performance utilizing standard 1″ insulating glass
Overall system U-factor=0.38 (using UCOG=0.29) per NFRC 100
Greater efficiency can be achieved with higher performance glass
Warmer Interior Surfaces with a CRFframe of 72
STC (ASTM E 90): 1″ IGU; 32, 1″ Laminated; 36
OITC (ASTM E 1425): 1″ IGU; 27, 1″ Laminated; 30
High Performance Sill Flashing
Diamond Shaped Screw Spline Assembly
Integrates with YES 45 XT and Sun Control Products ThermaShade® and Luminance®
Standard Entrances
Model 20D/35D/50D Single Doors up to 4'–0" x 8'–0"
Model 20D/35D/50D Pairs up to 8'-0" x 8'-0"
Data
Construction Use: New
Sightline: 2"
Mullion Depth: 6"
Framing Installation Method: Screw Spline
Glass Type: Insulating
Thermal Method: Pour and Debridge
Product Line