Company Timeline


Take a look back at the achievements that have shaped our company.
30 Year Timeline

YKK AP Appoints Tim Thomas to President of Erie AP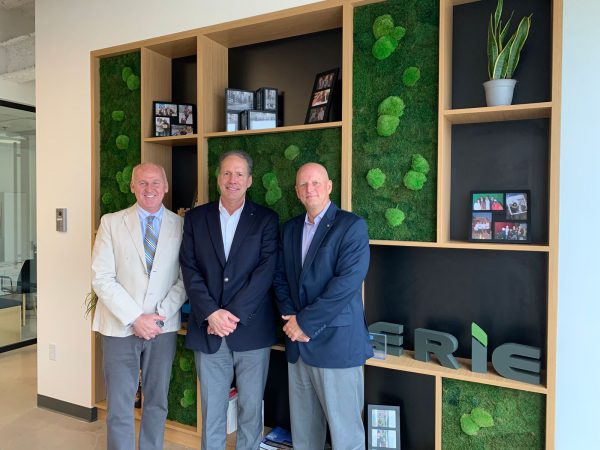 Tim Thomas, formerly SVP of sales operations, was promoted to President of Erie Architectural Products. In this position, he will leverage his more than 38 years in the glass and glazing industry to lead Erie AP into its next phase of growth.
YKK AP Debuts Product Showroom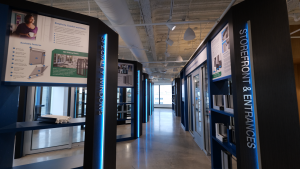 We opened a new showroom in our downtown Atlanta Annex facility, offering customers and architects the opportunity to view, demo and learn about our residential and commercial products. The Annex which also houses corporate staff, also has a training room and a flexible event space.
YKK AP Opens Midwest Manufacturing Center

Our second regional manufacturing center in Cincinnati, Ohio was opened in 2019 to improve the company's service capabilities for customers in the Midwest region.  The over 100,000 square foot space enabled us to increase YKK AP's local production capabilities and allow for more finished goods inventory.
Michelle Pearson becomes first female to Win President's Award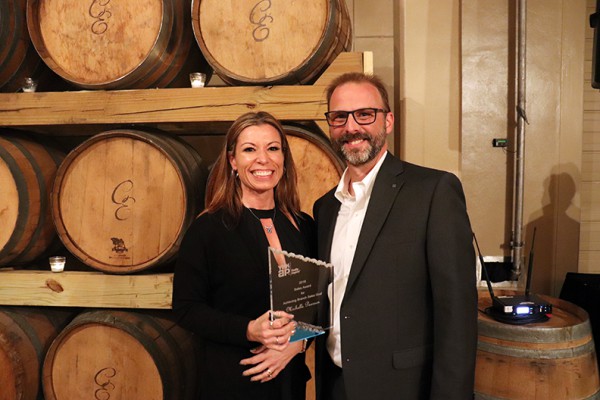 Pearson's career with YKK AP has come a long way since starting as a receptionist through a temp agency to becoming one of the company's most admired sales representatives.  After a successful year excelling amongst her peers, she became the first ever female recipient of the company's coveted President's Award which is awarded annually to a top performing sales representative.
YKK AP Acquires Erie Architectural Products
In 2019, we made the strategic move to acquire high-performance facades solution provider, Erie Architectural Products in effort to grow our offering for prefabricated, pre-assembled products. By bringing Erie AP under the YKK AP umbrella, we made a progressive move to meet a growing market demand for unitized products while helping to enhance Erie AP's position and reach in the market.
YKK AP Hires First Female VP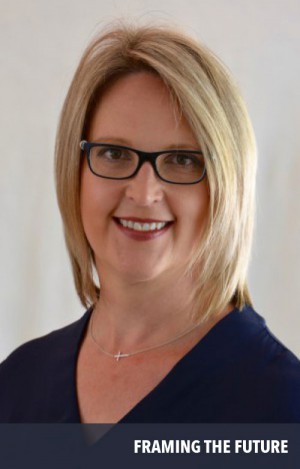 In 2018, our first female vice president was appointed. Patrys brought decades of experience to a newly created organizational excellence department responsible for moving our company forward in the areas of employee engagement, talent acquisition and human capital technology.
YKK AP Makes Martin Luther King, Jr. Day A Company Holiday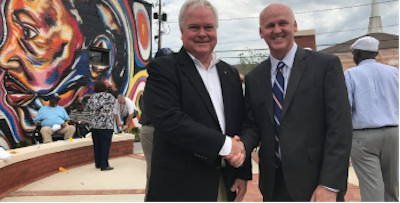 In 2017, we led a challenge for local businesses to help complete Martin Luther King, Jr. Monument Park in Dublin, GA – marking the place where 15-year-old Martin Luther King, Jr. gave his first public speech in 1944. With commitment to diversity at the forefront, our president Oliver Stepe was inspired to make YKK AP one of the few manufacturers to recognize Martin Luther King, Jr. Day as a paid company holiday.
Oliver Stepe Becomes First American President Of YKK AP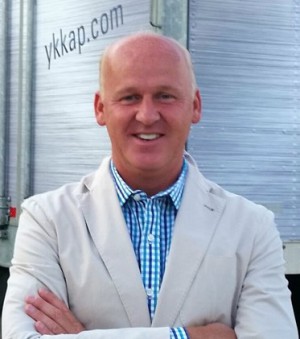 In 2016, Oliver Stepe, then SVP of Sales, was promoted to President of YKK AP America Inc., ushering in new initiatives and cultural changes while preserving the values of the YKK AP group.  Joining YKK AP in 1992, he has grown with the company and experienced many roles along the way. In his first year, Oliver appointed the company's first minority director and led business expansion to the west coast.
YKK AP Leads in Environmental Manufacturing Transparency
In 2015, we became the first manufacturer in the fenestration industry to obtain third-party certified environmental product declarations for our entire product portfolio. This meant that we could now offer seven certified categories of architectural products to meet LEED v4 requirements, underscoring our continued commitment to sustainability.
YKK AP Launches Direct Freight Shipping Program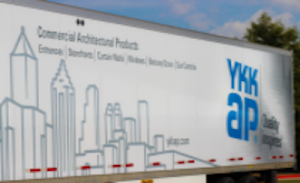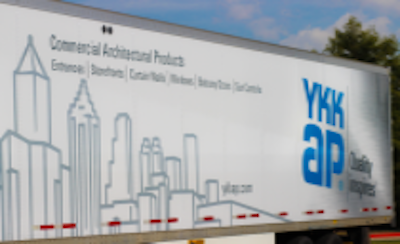 In direct response to feedback collected in our "Voice of the Customer" survey,   we launched the direct freight program in 2015 to ensure our customers' orders are handled with the utmost care. This program which services routes coast-to-coast reduces damage and increases scheduling predictability for our commercial customers.
YKK AP Opens Texas Manufacturing Facility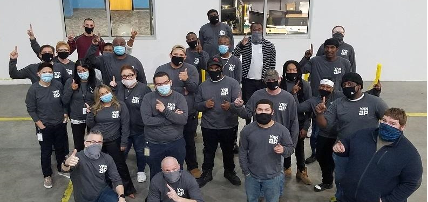 In July 2014, we opened the doors to our first regional manufacturing facility in Coppell, Texas. The 105,000 square foot facility was pivotal in increasing local production capability and allowing for expanded finished goods inventory. The facility now serves as a key supply and distribution center, providing services to the entire south central and western regions.
YKK AP Unveils "I Am An Architect" Campaign
In 2013, at AIA Denver, we debuted the first "I am an Architect" video – a parody about the challenges an architect typically faces in daily life. The fun video starred "architects" Brady and Mosby who have amassed their own fans as the series spawned another six videos. Today the video series has two million views and was the foundation for building an AEC Facebook community of over 64 thousand people.
YKK AP Hosts First Chillin' Event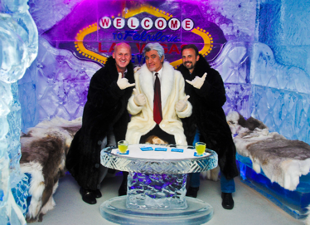 We hosted our first "Chillin' with YKK AP" event at the minus 5° ice lounge in Las Vegas. This brought customers, employees and industry partners together for an evening of fun, relaxation and entertainment with a goal of building deeper relationships with our customers and industry partners.
YKK AP Demos Strength Of ProTek With Minor League Pitcher
In 2011, we got creative at AIA New Orleans by teaming up with New Orleans Baby Cakes' (then known as the Zephyrs) starting pitcher Trey Shields to demo the strength of its ProTek® line of impact resistant glazing systems. Shields took his best shot, throwing several pitches at the window system at an estimated 80 mph to illustrate the impact-resistant qualities of our products.
YKK AP Debuts MyThermalAssistant Tool
In 2010, we debuted our thermal performance calculator, myThermalAssistant. This tool enables building professionals to calculate the energy saving performance metrics of YKK AP products with project-specific glass packages using the AAMA 507 standard based on NFRC methods.  This launch represented the first time users were able to calculate overall façade U-factors in seconds.
YKK AP Launches enerGfacade® Energy Efficient Solutions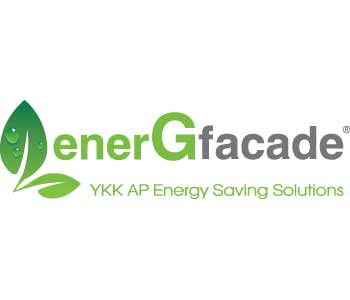 In 2009, we became the first manufacturer in the industry to launch an energy-efficient line of framing systems under the brand name enerGfacade.  enerGfacade systems use patented technologies to offer advanced thermal performance that meet evolving building code and green standards.
Launch Of ThermaShade® Sun Control System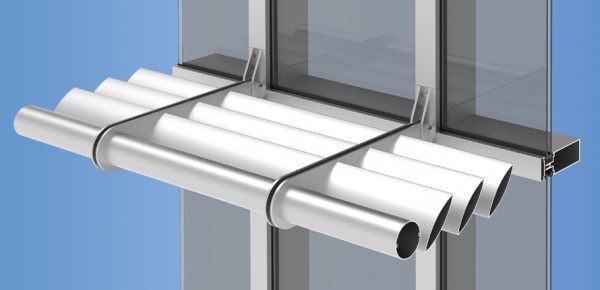 2008 marked the launch of the ThermaShade® Sun Control system, which has since won numerous awards including the IDEA design award in 2009. ThermaShade integrates with our most popular wall systems and offers countless design options. One key selling point of ThermaShade is the ease-of-installation with a hanger bolt and slotted receptor design.
YKK AP America Inc. Officially Launches The Residential Division
What started as a project became an official business group in 2007, as we diversified into another market. This year, we also began plans for a vinyl window manufacturing facility in Macon, GA, where the hub of our residential business still remains.
YKK AP Expands In Dublin, Adding Jobs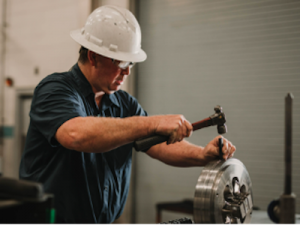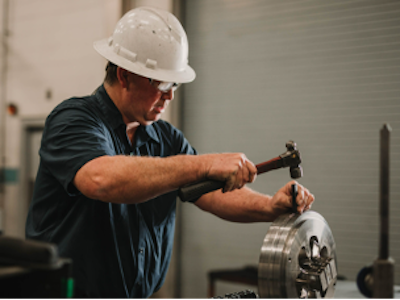 2006 saw the groundbreaking ceremony for phase 1 of an $80M expansion of our Dublin plant. This investment opened nearly 200 jobs for the local community. That same year, YKK AP was named one of the industry's top ten employers by US Glass Magazine.
YKK AP Enters The Residential Market With Vinyl Windows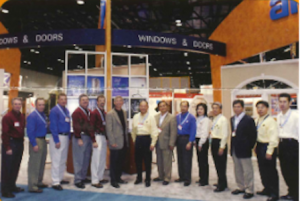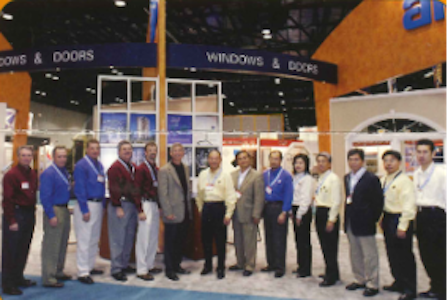 In 2005, we officially entered the residential market with the first shipment of vinyl windows delivered to Quality Craft, Inc.
YKK AP Surpasses $100 Million In Sales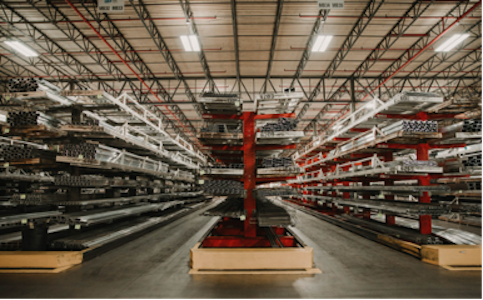 In 2004, YKK AP achieved $100 million in sales for the first time.  We continue to seek improvement in products and processes in order to keep growing and add value to our employees, customers and and communities.
The Dublin Manufacturing Plant Is ISO Certified
Our Dublin commercial manufacturing plant was ISO 14001 certified, a standard which reduces the environmental footprint of a business as well as decreases the pollution and waste a business produces. The plant continues operating to these high standards today with a 73% recycling rate.
YKK AP Opens New Fabrication Plant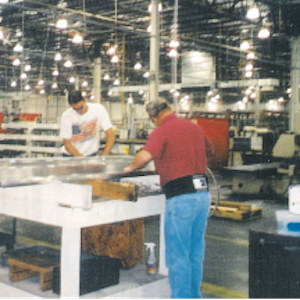 In 2002, we held the grand opening for our new fabrication plant, located next to the manufacturing plant in Dublin. This expansion allowed us to increase capacity for commercial entrances and expand our portfolio of commercial windows.
YKK AP Becomes An Exhibitor
In 2001, in an effort to expand our footprint within the AEC community, we began attending national trade shows starting with the NGA show (now known as Glassbuild). Today, we attend or sponsor several select events each year, and we are frequently a standout at the AIA Conference. Our booth was awarded Best In Show in 2015.
YKK AP Wins Existing Industry Award
In 2000, we were awarded the Region 9 Existing Industry Award by the Georgia Economic Developers Association for "exceptional contributions made to its community and the state." Over the years, we have received numerous awards for our community initiatives, industry engagement and product innovation.
YKK AP Launches New Estimating Tool
In 1999, we released the first version of our Ycalc® estimating software. Since then, the tool has progressed into what is known today as Ycalc® X5 powered by Logikal®. YCalc® X5 helps glazing contractors with preliminary structural design, shop drawings, material optimization/take-offs, and fabrication utilities.
YKK AP Invests In Community
In 1998, we worked with the City of Dublin, GA to establish the "Sister Cities" relationship and annual student exchange program between Dublin and Osaki Japan, a program that is still active today. This is one of several programs and community initiatives in which we lend our support, including the Dublin FIRST Robotics Competition, local river clean ups, AEC Cares and hometown AIA initiatives.
YKK AP Receives Patent For The Industry's First Water-Resistant Impact Door Assembly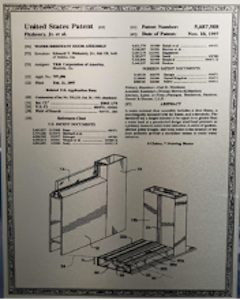 1n 1997, we were granted a patent on our top-selling ProTek® entrance design for its ability to effectively resist water as part of an integrated framing system; this design was pivotal in ProTek's® rise as a top impact-resistant solution in the market today. We have continued to innovate, collecting several patents, including features of our StyleView® residential window sash and commercial aluminum ThermaShade® Sunshades.
A Year Of Expansion
In 1996, we opened the doors to our Cincinnati branch, the sixth of our satellite locations. This continued our commitment to provide strong local service and support our communities. Today, we have ten branches that serve architects and customers from coast-to-coast.  In this year, we also expanded the Dublin manufacturing facility by 100,000 square feet.
The Project Center Launches
In 1995, we launched a team known as the "Project Center," which was dedicated to supporting medium to large-scale projects. Today, the Project Center takes on larger projects with unique challenges, providing value-added services such as estimating, engineering and project management.
ProTek® Is Born

Following the destruction in the Southeast caused by hurricane Andrew, we became the first aluminum façade manufacturer to develop a complete, integrated entrance and framing solution for impact resistance, ProTek®. Ten years later, we expanded the line into blast mitigation to address protection from environmental and security events.
Anodized Plus® Hits The Market
We employ a unique vertical anodizing process called Anodized Plus®.  Aluminum profiles are anodized and then receive an organic seal that is electrodeposited  and sealed into the aluminum pores for enhanced durability.   Anodized Plus remains the industry's only high performance anodic finish that meets the more stringent AAMA 612 standards.
YKK AP Opens Its First Commercial Manufacturing Plant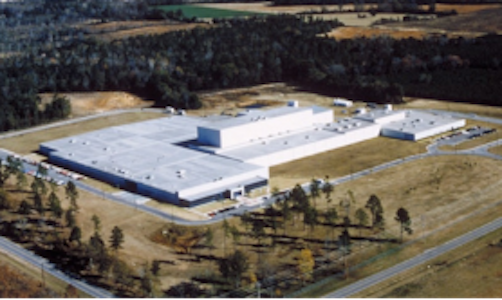 We opened our manufacturing plant in Dublin, GA in September 1992. The heartbeat of our company, our manufacturing facility is an impressive, vertically integrated operation with unique technology that allows the complete process, from melting and casting of aluminum to die manufacturing, extrusion, finishing, and fabrication to shipping.
YKK AP America Inc. Is Incorporated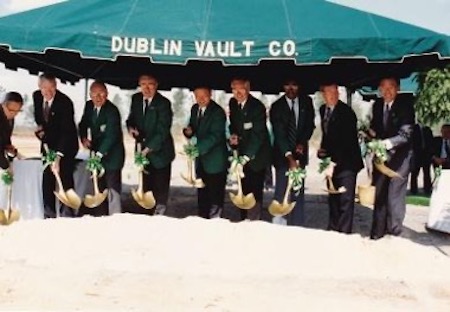 We entered the market with aluminum products made by YKK AP Japan in 1984 and opened a branch in Atlanta in 1986. With interest in establishing a significant presence in the USA, YKK AP America Inc. was incorporated on April 24, 1991. The company chose Dublin, GA as home for its manufacturing base.