Engineering Services
YKK AP engineers are available to assist you at any stage of a project.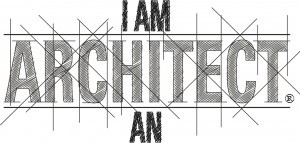 Value engineering to help you select the best framing system for meeting the specified performance criteria at the lowest possible cost
Application engineering to assist you with codes, performance standards, test methods, design criteria, impact requirements and supporting calculations
Design of custom profiles to solve specific challenges
YKK AP makes available a wealth of information for customers:
CAD Details:
All products have CAD details available at this site for instant download. YKK AP also has an extensive database of profiles created for job specific conditions that may be able to be used to solve similar design challenges. These solutions can be provided as proposal drawings in CAD format for inclusion into contract documents.
BIM Models:
YKK AP is supporting the fast-growing trend toward Building Information Modeling technology by making BIM models of its major products available for building design and construction teams. BIM models for some of YKK AP's most popular systems can be accessed via our product guide.
TECHLink:
YKK AP offers a secure extended intranet site that provides customers with the same efficiency tools that we use in our daily support efforts. Customers can quickly locate product tools at YKK AP's easy-to-use TECHLink portal.
Y-view:
Find the profile to meet your design needs, obtain mechanical properties, and download CAD files. Use YKK AP's exclusive profile search engine to browse through thousands of unique profiles that integrate with our innovative framing systems.
Y-view Design:
Analyze whether a profile can meet the specified structural performance requirements. Y-view Design makes it easy to evaluate deflection, stress, and anchor reactions for single span and twin span applications. It includes a design pressure calculator that uses formulas from ASCE 7.