YKK AP Architectural Product Offerings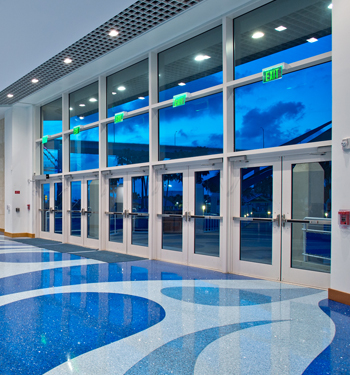 Entrances
Entrance systems by YKK AP offer an abundance of design options. VersaJamb®, our unique reinforced tubular door frame, allows for side-lite glazing without shear clips while maintaining the structural integrity of transom frames. Door corners are mechanically joined and welded to ensure that they are more than capable of withstanding today's most demanding conditions.
View Entrance Products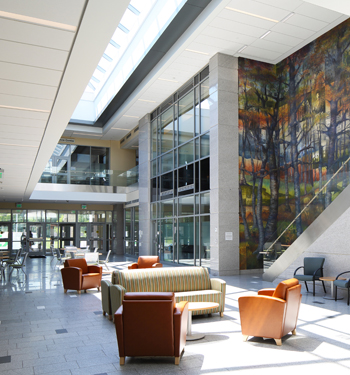 Storefronts
Storefront framing systems are typically designed for use in ground-floor and low-rise applications. They are frequently integrated with entrances. Storefront system performance is focused on protecting the building interior, its occupants and contents from the elements by forming a barrier against wind, moisture, and temperature.
View Storefront Products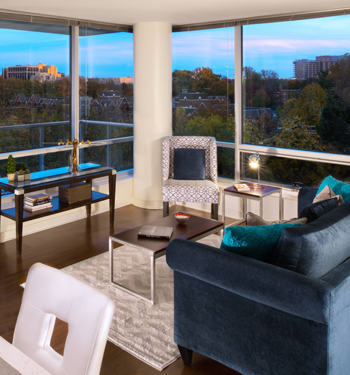 Window Walls
Window wall systems provide an easy to install, cost efficient, high performance option for medium rise buildings when intermediate design pressures must be met. Glass and framing can be installed from the inside of the building, which greatly reduces labor and staging costs.
View Window Wall Products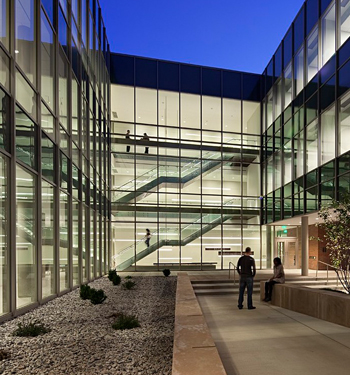 Curtain Walls
Curtain wall systems form a non-structural skin on a building in which the facade is engineered to protect the interior from the elements and creates a safe and comfortable work environment for the building occupants. Curtain Wall façades are designed to only carry their own weight.
View Curtain Wall Products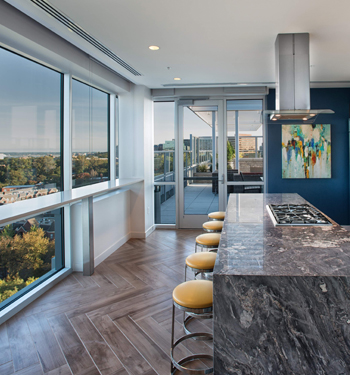 Architectural Windows
There's no denying the positive impact of outdoor integration on psychological and physiological well-being. Vented commercial windows empower this integration through trusted and proven ventilation technology.
View Architectural Window Products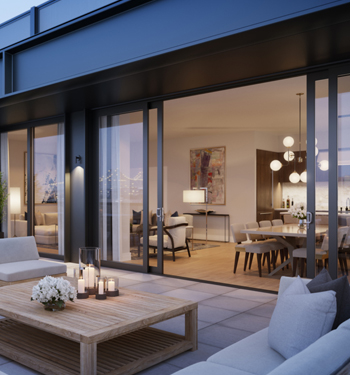 Sliding & Terrace Doors
Heavy duty balcony doors create weather resistant access to exterior spaces, while offering occupants security, privacy, and a barrier to the outside world. Contemporary architectural design calls for commercial sliding and terrace doors with minimally intrusive sightlines and high-performing functionality. Our balcony doors integrate seamlessly into our storefront, window wall, and curtain wall systems.
View Sliding & Terrace Door Products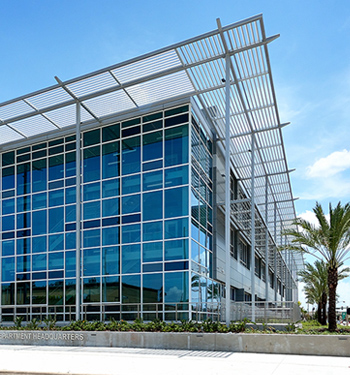 Sun Control
Sun control devices help manage solar heat gain and harvest natural daylight to meet sustainable design goals. They work in concert with the façade and the other building components to improve occupant comfort by redirecting sunlight. Sunshades, encompass a variety of complex, visionary designs. Sunshades have a few common characteristics.
View Sun Control Products