YES 45 CI - Center Set, Can Storefront System with Insulating Glass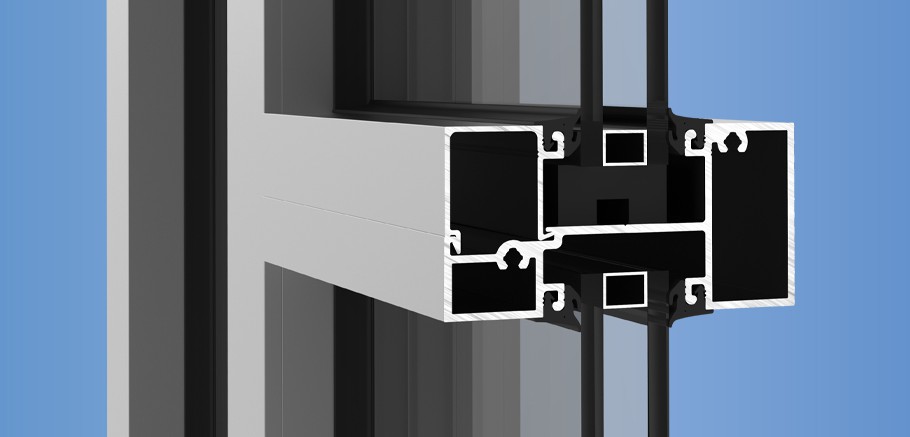 YES 45 CI (2" x 4-1/2") is a center set, can or ribbon storefront framing system developed for 1" insulating glass and other types of infill panels of varying thicknesses.
The YES 45 C is a Can System with Insulating Glass (CI) that is center set and designed to have the appearance of standard storefront while providing the benefits of a ribbon window system. Head and sill members are installed in a continuous fashion to provide uninterrupted protection against water infiltration. Vertical members are simply stacked into the head and sill, eliminating the requirement of fasteners and thereby reducing fabrication and installation labor. The YES 45 C can also be glazed from either the outside or interior of the building. Heavy duty versions of both systems are available to meet higher structural performance.
Read More
Product Data
Features
Non-Thermal
Benefits
Outside or Inside Glazed
Screw Spline and Shear Block Assembly
Gasket With Stretch-Resistant Cord
Integral Entrance Door Frames
Enhanced Water Infiltration Resistance
Standard Entrances
Model 20D/35D/50D Single Doors up to 4'–0" x 8'–0"
Model 20D/35D/50D Pairs up to 8'-0" x 8'-0"
Data
Construction Use: New / Retrofit
Sightline: 2"
Mullion Depth: 4-1/2"
Framing Installation Method: Continuous Head and Sill / Screw Spline / Shear Block
Glass Type: Insulating
Product Line