Direct Freight West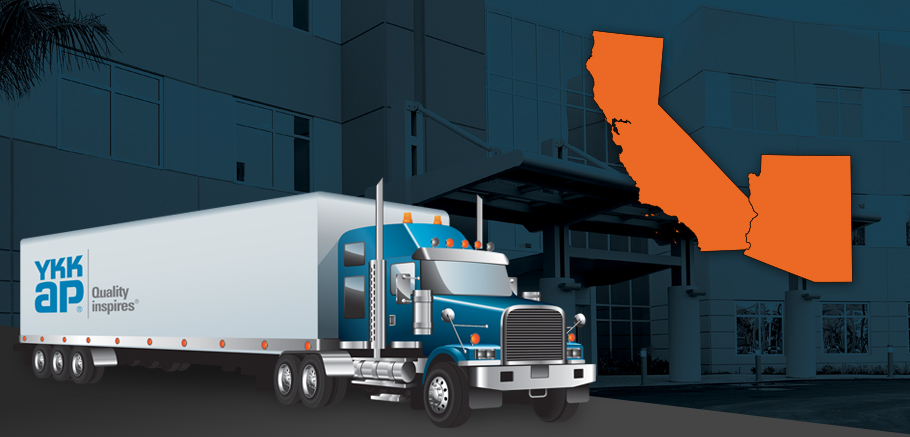 It has never been easier to access YKK AP products.
Dedicated trucking-reliable shipping-local pickup.
Having the best service in the industry is not something we just talk about at YKK AP-it is something we prove every day. Our products have long established us as the undisputed leader in quality.  Now, we've combined our quality with a dedicated freight system to deliver YKK AP products straight to your shop undamaged.
CALIFORNIA AND ARIZONA Route Schedules
Deliveries are normally scheduled to occur between Tuesday and Thursday of each week depending on the location. Customers will be notified with a more detailed shipping status each week to ensure a timely delivery.
Not all areas are covered by this schedule. Please contact your YKK AP representative to confirm that your location is included.
All coverage and delivery schedules subject to change. Delivery day will vary depending on truckload for that week.
Request More Information