YKK AP Announces up to $125 Million Investment in New Residential Products Manufacturing Facility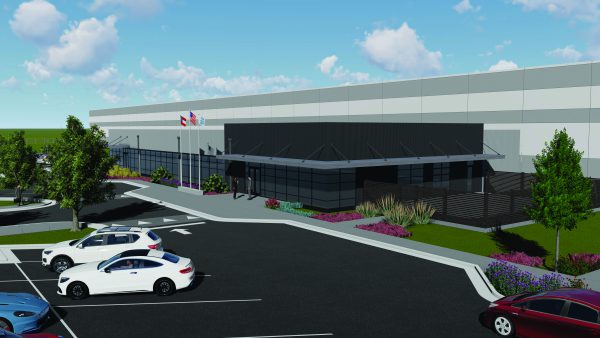 ATLANTA, GA. (Aug. 16, 2022) – Today YKK AP America Inc. (YKK AP) announces it will invest up to up to $125 million in an expansion that will include a new residential window and door manufacturing facility and additional machinery and equipment in Macon, Ga. The facility will serve as a model plant for the company's future North American manufacturing plants, featuring advanced sustainable manufacturing and enhanced work environments for employees.
YKK AP's residential products business has been headquartered in Macon since it was established in 2007. The company currently employs more than 250 employees in Macon who will relocate to the new facility once complete. With this expansion, the company will also add over 100 new jobs over the next few years.
"We're excited to build a new home for our residential services business in the heart of Macon, Ga. As we continue to see strong demand for single and multi-family residential window products, this investment will allow us to better serve our customers. We will expand our workforce, introduce further vertical integration of vinyl extrusion, glass and window production, and create enhanced efficiencies to manufacture the highest quality windows and doors for homebuilders and homeowners," said Oliver Stepe, president of YKK AP America Inc.
"At YKK AP, we aim to offer purpose driven product solutions to enhance the built environment. We see this investment as another step toward further expansion in the architectural products market in the U.S. In addition to the residential business expansion in Macon, we are currently expanding capacity for our commercial products business as well at our manufacturing facility in Dublin, Ga. In combination with our unitized curtain wall business subsidiary, Erie Architectural Products located in Lakeshore, Ont., we will continue to invest and grow in order to service all of our customers and markets," concluded Stepe.
JE Dunn Construction will serve as the construction manager for the Macon manufacturing facility and SSOE Group will serve as architects and engineers. YKK AP plans to break ground on the new facility in Oct. 2022.
"We look forward to collaborating with SSOE Group to support YKK AP's growth and create jobs. This will be a facility built on innovation, and that begins with innovation in project delivery," said Scott Bodden, Project Director at JE Dunn Construction.
"SSOE Group is delighted to design a world-class facility for YKK AP to support continued growth. This, along with the opportunity this creates to further develop the Macon-Bibb County economy, aligns perfectly with SSOE's vision of designing and building the future for our clients, colleagues, and communities," said Mike Nelson, Senior Project Manager at SSOE Group.
The facility is scheduled to be operational by Q1 of 2024.
For more information, go to www.ykkap.com.
ABOUT YKK AP AMERICA
YKK AP America Inc. is a leading manufacturer of award-winning commercial facade systems and residential windows and doors. Our purpose is to build a better society through architectural products. Together with our subsidiary brand, Erie Architectural Products (Erie AP), we serve architects, glazing contractors, homebuilders and resellers across the country. Driven by a desire to provide exceptional service in our markets, we build upon our foundation of advanced engineering, vertically integrated manufacturing, and thoughtful design to deliver quality building solutions that meet your performance, aesthetic, and sustainability needs. Headquartered in Atlanta, Ga., all building products are manufactured in our world-class production facilities located in Dublin, Ga., Macon, Ga. and Lakeshore, Ont. YKK AP America Inc. is a subsidiary of YKK AP Inc., a global architectural products company based in Tokyo, Japan. For more information, visit ykkap.com and follow us on Linkedin.com.
ABOUT SSOE GROUP
As an internationally ranked architecture and engineering firm, SSOE is known for delivering unparalleled client value that advances the AEC industry. They have been named a "Great Workplace" (Great Place to Work®) and one of the "Best AEC Firms to Work For" (BD+C).
Over the company's 70-year history, it has earned a reputation for providing quality project solutions to high-tech and general manufacturing clients in the semiconductor, automotive, battery, food, chemical, and glass industries. SSOE also provides forward-thinking design across healthcare and general building sectors such as corporate workplace, education, and judicial—with projects completed in 40 countries. Visit www.ssoe.com for additional information and career opportunities.
ABOUT JE DUNN CONSTRUCTION
JE Dunn Construction, founded in 1924, is a domestic general building contractor in the United States with offices in 26 locations. Our vision is to be an indispensable business partner for our clients by first understanding their purpose, goals, and customers and then delivering transformational solutions with certainty of results. We maintain a commitment to our clients and their building goals while being true to our guiding principles — the philosophy of our business operation which is both family and employee-owned. JE Dunn's purpose is to enrich lives through inspired people and places.  www.jedunn.com
# # #