YKK AP Transforms the Candidate Experience with Launch of New Careers Website
New careers website and digital HR solution simplifies the job search, hiring and onboarding processes
AUSTELL, Ga. (Feb. 23, 2021) – YKK AP America Inc. today announced it has launched a new careers website to transform the candidate experience, better showcase the company culture, and streamline hiring and onboarding processes.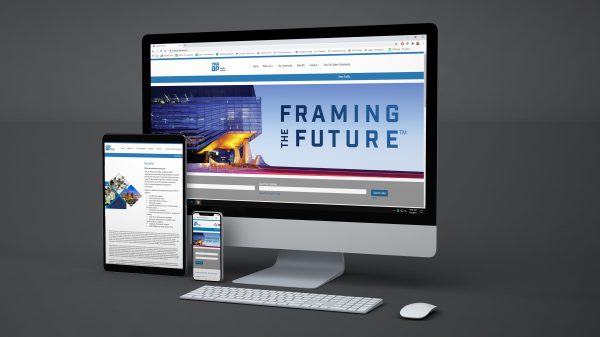 The redesigned, mobile-friendly website provides an expanded view into YKK AP's dynamic culture through the voice of its employees. From manufacturing to project estimation, employees across the company are featured through a series of spotlights, providing a unique window into YKK AP's day-to-day work environment. Candidates also have the option to stay connected with YKK AP by joining its talent communities, which will regularly update them on the latest employment happenings and career openings at YKK AP.
"We are thrilled to roll out a new careers website that matches who we are as a company, improving the candidate experience and shining a light on our dynamic culture," said Patrys Wiid, vice president of organizational excellence at YKK AP America Inc.
YKK AP has charted an aggressive growth path over the past few years, making its first acquisition of Erie AP in late 2019 and continuing its expansion across the United States. The company adopted SAP SuccessFactors digital Human Capital Management solutions in an effort to scale its human resources function, simplifying, redesigning and digitizing internal HR processes while staying true to its people-first approach.
The careers website is the latest extension of this effort. The website is integrated with the SAP SuccessFactors platform, which brings greater efficiency to the hiring and onboarding process for employees and managers, and creates a more engaging experience for its candidates and more than 1,000 employees nationwide.
"As YKK AP expands its footprint across the U.S., we saw an opportunity to bring a new level of efficiency and engagement to our organization," continued Wiid. "The new careers website along with our new digital HCM platform will allow us to continue on our path to be one of the top employers in the country."
To explore the new careers website and learn more about what it's like to work at YKK AP, go to careers.ykkap.com.
ABOUT YKK AP AMERICA
YKK AP America Inc. is a technology-oriented manufacturer of commercial façade systems and residential doors and windows. With every finished good, we push the boundaries in next generation manufacturing and create value for architectural applications. Driven by a desire to provide exceptional service in our markets, YKK AP America builds upon our foundation of advanced engineering, vertically integrated manufacturing, and customer focus to deliver the highest level of quality and a positive customer experience. YKK AP America's subsidiary brand, Erie Architectural Products partners with glazing contractors to design, test and engineer solutions for large-scale projects using its ENVIRO|FACADES curtain wall systems. YKK AP America is headquartered in Austell, Ga., with subsidiary Erie Architectural Products located in Lakeshore, Ont. All building products are manufactured in our world-class production facilities located in Dublin, Ga., Macon, Ga. and Lakeshore, Ont.  For more information, visit ykkap.com and follow us on Linkedin.com.
# # #