YKK AP America Appoints New Organizational Development and Engagement Leader 
Will Ngo brings expert experience and knowledge of innovative talent strategies that drive employee engagement
AUSTELL, Ga. (Aug. 27, 2020) – YKK AP America Inc. today announced the appointment of Will Ngo as organizational development and engagement leader. Ngo will join the organizational excellence team, where he will provide simple, effective and scalable solutions that will drive employee engagement through best-in-class talent practices.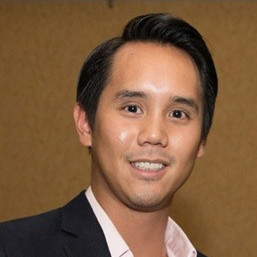 Ngo comes to YKK AP America with more than 13 years of experience in recruiting, training and development, and performance management, as well as market research and customer relations. He brings a strong track record of success in shaping teams and building systems to reach their full potential in sales and efficiency while managing strategic relationships across business units. Most recently, he worked in the human resources department of Panasonic Automotive. 
"We are thrilled for Will to join our team and for the enhanced focus he will bring to managing and enhancing our employee experience," said Patrys Wiid, vice president of organizational excellence. "His passion for serving others and sharp focus on driving change through innovation will ensure YKK AP has the right systems in place to attract, recruit and continue to retain the best talent in the industry."
"I'm excited for this opportunity with YKK AP to not only contribute my experience but to represent and champion its rich history and culture," said Ngo. "I am passionate about serving others and finding ways to bring innovation to a company's workforce, and I look forward to doing so at YKK AP." 
ABOUT YKK AP AMERICA
YKK AP America Inc. is a technology-oriented manufacturer of commercial façade systems and residential doors and windows.  With every finished good, we push the boundaries in next generation manufacturing and create value for architectural applications.  Driven by a desire to provide exceptional service in our markets, YKK AP America builds upon our foundation of advanced engineering, vertically integrated manufacturing, and customer focus to deliver the highest level of quality at a competitive price.  Headquartered in Austell, Ga., all building products are manufactured in our world-class production facilities located in Dublin, GA. and Macon, GA. YKK AP America Inc. is a subsidiary of YKK Corporation of America, whose parent company is global manufacturer YKK Corporation of Japan. For more information, visit ykkap.com and follow us on Linkedin.com.

# # #