YKK AP America Hires Peter Martin as Residential Sales Representative for South Carolina
Martin's more than 20 years of sales experience will contribute to the company's commitment to service excellence in Southeast region
AUSTELL, Ga. (May 12, 2020) – YKK AP America today named Peter Martin as residential sales representative for the South Carolina market. Martin will play an integral role in expanding the brand's efforts in the Southeast region, with a focus on customer development and dealer support.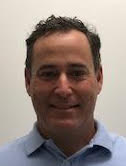 Martin comes to YKK AP with more than 20 years of sales experience in the glazing industry. He will be responsible for building strong relationships with window and door dealers in an effort to deepen YKK AP's customer relationships and further develop sales within the region. James's in-depth customer service experience, as well as his consultative sales approach, will make him a critical resource to customers in the South Carolina market.
"Peter's strong track record as a proven sales executive will serve as a great asset to our team as we continue to grow our residential sales throughout the Southeast region," said Hank Kawano, general manager of YKK AP's residential service division. "We are confident that his depth of knowledge, experience and professionalism will enhance our customers' experience."
To learn more about YKK AP America's residential doors and windows, go to www.ykkap.com.
ABOUT YKK AP AMERICA
YKK AP America Inc. is a technology-oriented manufacturer of commercial façade systems and residential doors and windows.  With every finished good, we push the boundaries in next generation manufacturing and create value for architectural applications.  Driven by a desire to provide exceptional service in our markets, YKK AP America builds upon our foundation of advanced engineering, vertically integrated manufacturing, and customer focus to deliver the highest level of quality at a competitive price.  Headquartered in Austell, Ga., all building products are manufactured in our world-class production facilities located in Dublin, GA. and Macon, GA.  YKK AP America Inc. is a subsidiary of YKK Corporation of America, whose parent company is global manufacturer YKK Corporation of Japan. For more information, visit ykkap.com and follow us on Linkedin.com.

# # #