YKK AP America Grows Southwest Sales Team with the Addition of Michael Platt as Architectural Sales Representative
Platt joins with proven relationship-building expertise that will enhance the company's service in the southwest market
AUSTELL, Ga. (May 29, 2019) – YKK AP America today strengthens its sales team with the appointment of Michael Platt as Architectural Sales Representative. Platt will service the San Antonio metro area where he will leverage his excellent relationship building skills to capitalize on growth opportunities and increase profitability within the building enclosure market.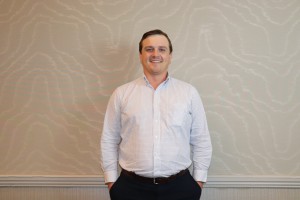 Platt comes to YKK AP with a long history of managing sales and developing growth strategies in and around the southwest region. His individualized approach to servicing customers' needs, interests, and project details will serve as an asset to his new role.
"Michael possesses extensive knowledge of the southwest region. This expertise coupled with his proven ability to work seamlessly with architects and contractors, makes him the ideal candidate to represent YKK AP in the southwest," said Joey Bernard, General Manager for the YKK AP Western Region.
"I am excited to take this next step and join such a great and growing company in the southwest region," said Platt. "I look forward to working in close collaboration with my customers to provide the best service possible."
ABOUT YKK AP AMERICA
YKK AP America Inc. is a technology-oriented manufacturer of commercial façade systems and residential doors and windows.  With every finished good, we push the boundaries in next generation manufacturing and create value for architectural applications.  Driven by a desire to provide exceptional service in our markets, YKK AP America builds upon our foundation of advanced engineering, vertically integrated manufacturing, and customer focus to deliver the highest level of quality at a competitive price.  Headquartered in Austell, Ga., all building products are manufactured in our world-class production facilities located in Dublin, GA. and Macon, GA. For more information, visit ykkap.com and follow us on Linkedin.com.

# # #