YKK AP America Strengthens Midwest Region with Addition of Tony Nista as Architectural Sales Representative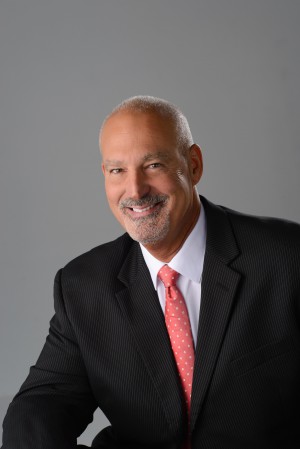 AUSTELL, Ga. (Aug. 3, 2018) – YKK AP America today strengthens its midwest region with the addition of Tony Nista as Architectural Sales Representative in its Cincinnati branch. Nista comes to YKK AP with a proven track record in establishing and cultivating long-term business relationships and developing growth strategies to increase overall sales and profitability for the commercial building products market. In his new role, Nista will service the Central Ohio region with metro areas Columbus, Cincinnati and Dayton.
"Central Ohio is an established, yet thriving market with wonderful, legacy customers," said Glenn Smith, general manager of YKK AP's midwest region. "Tony's proven leadership experience and success in working with architects and contractors in the commercial construction market will help YKK AP to provide the highest level of service to our customers throughout the region."
Nista has a long history of cultivating and managing successful relationships with architects and contractors. Most recently, he served as a Senior Manager at Kiesland Development Services, where he worked closely with architects to provide professional design and consulting services on construction projects for commercial property owners. He has been twice recognized as an industry leader by the National Roofing Contractors Association, where he received the "Excellence in Design" award.
"I am thrilled to join YKK AP at such an exciting time in the company's evolution. I see tremendous opportunity to continue to cultivate the long-lasting relationships within this region while expanding its customer portfolio and further enhancing brand awareness," said Nista. "I am truly proud to be a part of the company's continued growth."
ABOUT YKK AP AMERICA
YKK AP America Inc. is a technology-oriented manufacturer of commercial façade systems and residential doors and windows.  With every finished good, we push the boundaries in next generation manufacturing and create value for architectural applications.  Driven by a desire to provide exceptional service in our markets, YKK AP America builds upon our foundation of advanced engineering, vertically integrated manufacturing, and customer focus to deliver the highest level of quality at a competitive price.  Headquartered in Austell, Ga., all building products are manufactured in our world-class production facilities located in Dublin, GA. and Macon, GA. YKK AP America Inc. is a subsidiary of YKK Corporation of America, whose parent company is global manufacturer YKK Corporation of Japan. For more information, visit ykkap.com and follow us on Linkedin.com.

# # #