YKK AP America Appoints Daymon Loyd as Residential Plant Operations Manager
A long-time employee with a proven track record in manufacturing and engineering, Loyd's expertise will enhance plant operations with a focus on safety and quality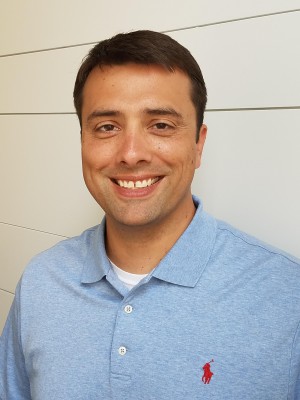 AUSTELL, Ga. (July 26, 2018) – YKK AP America today appointed Daymon Loyd to Residential Plant Operations Manager. Loyd is now responsible for overseeing the daily operations of the residential plant in Macon, Ga. From managing production and manufacturing, to ensuring policies and procedures are followed, he will lead the plant's progressive development to ensure safety, quality, delivery, and productivity are achieved.
"I am proud to appoint Daymon to this new position. His long history of success at YKK AP along with his commitment to creating value for our customers, employees and society is unmatched," said Hank Kawano, general manager of the residential division of YKK AP America Inc. "I am confident that Daymon's expertise in manufacturing and engineering as well as his focus on process and quality will be a valuable asset to our team as he leads the next phase of the residential plant's growth and success."
Loyd got his start at YKK AP's commercial manufacturing center in Dublin, Ga. in 2004 as a quality engineer. He moved to manufacturing engineering where he was heavily involved in manufacturing process improvements and several strategic key projects, including the establishment of YKK AP's Texas manufacturing facility. Loyd has since served as a quality assurance engineer, where he worked to improve and upgrade YKK AP's quality control systems. He is a Certified Quality Engineer through American Society of Quality (ASQ).
"To take on this new role as residential plant manager is both an honor and a privilege," said Loyd. "We have an incredible team of hard working employees in Macon that are set up for success.  Moving forward, we will be implementing the principles of Total Quality Management in how the business is run, and utilizing the Voice of the Customer as a priority. I look forward to working alongside our team to improve our consistency and quality in manufacturing operations."
YKK AP's residential division manufactures new construction and replacement vinyl windows and doors for home builders and homeowners, with a selection of styles, colors, sizes and features to fit every type of home. All YKK AP vinyl windows and doors are manufactured locally and held to engineered standards designed to be comfortable and durable for homeowners.
ABOUT YKK AP AMERICA
YKK AP America Inc. is a technology-oriented manufacturer of commercial façade systems and residential doors and windows. With every finished good, we push the boundaries in next generation manufacturing and create value for architectural applications.  Driven by a desire to provide exceptional service in our markets, YKK AP America builds upon our foundation of advanced engineering, vertically integrated manufacturing, and customer focus to deliver the highest level of quality at a competitive price.  Headquartered in Austell, Ga., all building products are manufactured in our world-class production facilities located in Dublin, GA. and Macon, GA. YKK AP America Inc. is a subsidiary of YKK Corporation of America, whose parent company is global manufacturer YKK Corporation of Japan. For more information, visit ykkap.com and follow us on Linkedin.com.
# # #