YKK AP America Frames Its Future By Investing in Its Biggest Asset – Its People
With more than 20 years of expertise, Patrys Wiid joins the executive team as Vice President of Organizational Excellence to help propel the company forward by strengthening its focus on employee-centric organizational development initiatives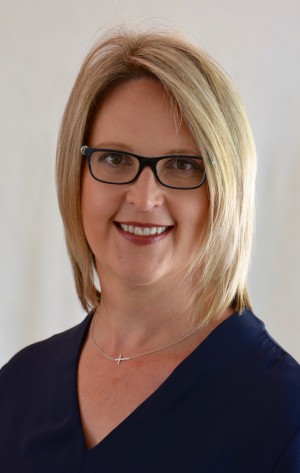 AUSTELL, GA (June 11, 2018) – Today YKK AP America Inc. named Patrys Wiid as the Vice President of Organizational Excellence. Wiid brings more than twenty years of experience to this newly created position, which will help move the company forward with added resources and an increased focus on its human capital.  
Wiid will champion strategic-level human resources development activities for the entire organization. By infusing her expertise into the company, she will strengthen company focus on talent acquisition and development, employee engagement, as well as the advancement of employee-facing technology.
"YKK AP is on a strong path of continued growth and with that comes the innate need to strengthen our company by focusing on our biggest asset – our employees," said Oliver Stepe, president of YKK AP America Inc. "We recognize that in order to perpetuate our vision of being among the most trusted and admired employers in the United States, the need to drive forward-thinking and progressive employee-centric organizational development activities is critical. Patrys' many years of HR leadership will provide YKK AP with significant value as we continue to grow, and we are proud to welcome her to our executive team."
Wiid has more than twenty years of experience in the human resources field, and has held leadership roles in both manufacturing and professional services organizations. Most recently, Wiid serve as a senior human resources leader for Panasonic Automotive Systems, where she oversaw human resources strategy for the engineering arm of the business with more than 1,000 associates.  
"I'm excited for this opportunity with YKK AP and to play such a vital role in helping the company to achieve organizational excellence," said Wiid. "I am impressed with the company's workforce, and look forward to working with my colleagues as we continue to drive the company's success forward over the coming years."  
ABOUT YKK AP AMERICA
YKK AP America Inc. is a technology-oriented manufacturer of commercial façade systems and residential doors and windows.  With every finished good, we push the boundaries in next generation manufacturing and create value for architectural applications.  Driven by a desire to provide exceptional service in our markets, YKK AP America builds upon our foundation of advanced engineering, vertically integrated manufacturing, and customer focus to deliver the highest level of quality at a competitive price.  Headquartered in Austell, Ga., all building products are manufactured in our world-class production facilities located in Dublin, GA. and Macon, GA. YKK AP America Inc. is a subsidiary of YKK Corporation of America, whose parent company is global manufacturer YKK Corporation of Japan. For more information, visit ykkap.com and follow us on Linkedin.com.
# # #