YKK AP America Hires Stephanie Ayres to Production Control Manager of Residential Vinyl Windows Division
Ayres to strengthen residential production planning to provide customers with excellent, consistent service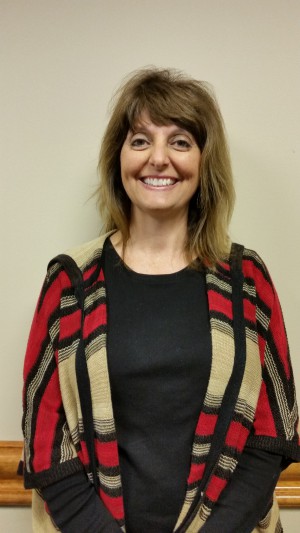 AUSTELL, Ga. (March 15, 2018) – YKK AP America today announces the hire of Stephanie Ayres to fill the newly created role of Production Control Manager of its residential vinyl window division based in Macon, Ga. Ayres will focus on the development and strengthening of effective and efficient production planning, and the systems and disciplines to improve customer service.
"Stephanie comes to YKK AP with an extensive background in supply chain production and management," said Paul Gleichsner, YKK AP Residential Plant Manager. "We are thrilled to have her join our team, and confident that her contributions in this new role will underscore our continued efforts to provide customers with excellent and consistent service."
Ayres brings to YKK AP more than 20 years of experience in the supply chain field. She has significant experience in demand planning, master scheduling, transportation and export management. Prior to joining YKK AP, Ayres served as Manager of Logistics, Master Scheduler and Materials Planner at CNH Global. Rounding out her employment history, Ayres holds certifications in Production and Inventory Management (CPIM) and American Production and Inventory Control Society (APICS).
YKK AP's residential division manufactures new construction and replacement vinyl windows and doors for home builders and homeowners, with a selection of styles, colors, sizes and features to fit every type of home. All YKK AP vinyl windows and doors are manufactured locally and held to engineered standards designed to be comfortable and durable for homeowners.
ABOUT YKK AP AMERICA
YKK AP America Inc. is a technology-oriented manufacturer of commercial façade systems and residential doors and windows.  With every finished good, we push the boundaries in next generation manufacturing and create value for architectural applications.  Driven by a desire to provide exceptional service in our markets, YKK AP America builds upon our foundation of advanced engineering, vertically integrated manufacturing, and customer focus to deliver the highest level of quality at a competitive price.  Headquartered in Austell, Ga., all building products are manufactured in our world-class production facilities located in Dublin, GA. and Macon, GA.  YKK AP America Inc. is a subsidiary of YKK Corporation of America, whose parent company is global manufacturer YKK Corporation of Japan. For more information, visit ykkap.com and follow us on Linkedin.com.
# # #