YKK AP Promotes Joey Bernard to Lead Expansion of Texas and Western Regions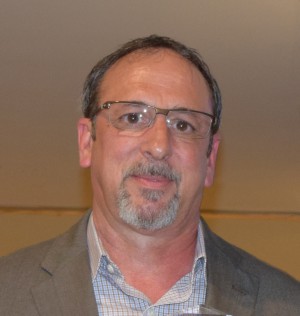 AUSTELL, Ga. (Jan. 18, 2018) – YKK AP America Inc. today announced that Joey Bernard has assumed the position of  General Manager of the Dallas branch and Western Region. Based in Dallas, Bernard will spearhead the company's efforts to expand its visibility and drive sales within the Texas and Western U.S. regions.   
"Joey Bernard brings to this new role a clear vision, tremendous discipline and positive leadership approach that has served his colleagues and customers well over the years," said Mike Turner, senior vice president of sales and marketing at YKK AP America Inc. "We are confident in his ability to lead and grow our Texas and Western regions, and look forward to his continued success in this new position."   
Bernard brings more than 30 years of industry experience to his new role. He joined YKK AP in 2011, where he served as the Operations Manager. Bernard then excelled in his leadership role as Branch Manager for the Midwest region, which includes Cincinnati and Chicago. In addition to his years of successful experience at YKK AP, Bernard's industry expertise includes overseeing customer service teams, service center operations, as well as more than 10-years direct oversight of a major industry production and distribution plant.
"I am truly honored to have the opportunity to lead a successful and talented group of professionals in the Dallas branch," said Bernard. "We have an incredible opportunity in front of us to expand our brand within the region. I look forward to working with the team to develop successful strategies to best service current customers and grow our customer base."
ABOUT YKK AP AMERICA
YKK AP America Inc. is a technology-oriented manufacturer of commercial façade systems and residential doors and windows.  With every finished good, we push the boundaries in next generation manufacturing and create value for architectural applications.  Driven by a desire to provide exceptional service in our markets, YKK AP America builds upon our foundation of advanced engineering, vertically integrated manufacturing, and customer focus to deliver the highest level of quality at a competitive price.  Headquartered in Austell, Ga., all building products are manufactured in our world-class production facilities located in Dublin, GA. and Macon, GA.  YKK AP America Inc. is a subsidiary of YKK Corporation of America, whose parent company is global manufacturer YKK Corporation of Japan. For more information, visit ykkap.com and follow us on Linkedin.com.