YKK AP Inc.'s Window Research Institute to Host Windowology Exhibition and Symposium in Tokyo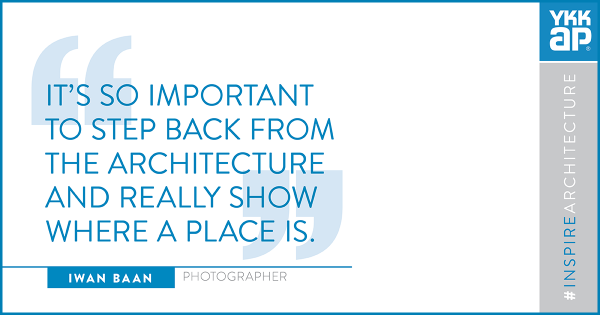 YKK AP Inc.'s Window Research Institute will mark its 10th Anniversary of Windowology with "The World through the Window" Exhibition and a Symposium: "Windows Represent Civilization and Culture." The Exhibition will kick off with a press conference and opening party on September 27, and will run from September 28 – October 9. English translation will be provided and American press is invited to attend.
The opening day of September 28 will feature architects, scholars and artists including speakers Taro Igarashi, Hiroshi Hara and Leandro Erlich. The Symposium which takes place on Tuesday, October 3 will feature more than 20 expert speakers, including architects, architectural historians, and special guests such as renowned architectural photographer and winner of the Julius Shulman Photography Award: Iwan Baan.
For more information about the 10th Anniversary Exhibition and Symposium in Tokyo, visit http://madoken.jp/en/news/2017/04/3388/. To request and coordinate attendance, contact Brianna Swales at brianna@swalesandcopr.com.
ABOUT WINDOWOLOGY
"Windowology" refers to the research activities YKK AP Inc. initiated in 2007 to explore the window as an academic subject. We have been working to contribute to the shaping of architecture, cities, and society through defining the positions of windows in history and culture, identifying their significance and roles, and shedding light on their appeal and potential.
ABOUT YKK AP WINDOW RESEARCH INSTITUTE
The YKK AP Inc. Window Research Institute in Japan was founded in 2013 to conduct surveys and research on windows from various academic perspectives together with researchers and architects. We have so far produced and organized publications, exhibitions, and research workshops both within and outside Japan in order to widely convey the value and potential of windows.
In 2014, we worked with architecture studio Atelier Bow-Wow to exhibit a window-themed installation and the findings of our joint research at the University of Milan as part of the Milano Salone, the world's largest international trade fair of furniture and design. For more information about YKK AP Inc.'s Window Research Institute in Japan, visit http://madoken.jp/en/.
ABOUT YKK AP AMERICA
YKK AP America Inc. is a technology-oriented manufacturer of commercial façade systems and residential doors and windows.  With every finished good, we push the boundaries in next generation manufacturing and create value for architectural applications.  Driven by a desire to provide exceptional service in our markets, YKK AP America builds upon our foundation of advanced engineering, vertically integrated manufacturing, and customer focus to deliver the highest level of quality at a competitive price.  Headquartered in Austell, Ga., all building products are manufactured in our world-class production facilities located in Dublin, GA. and Macon, GA.  YKK AP America Inc. is a subsidiary of YKK Corporation of America, whose parent company is global manufacturer YKK Corporation of Japan. For more information, visit ykkap.com and follow us on Linkedin.com.