YKK AP America Adds to Architectural Sales Team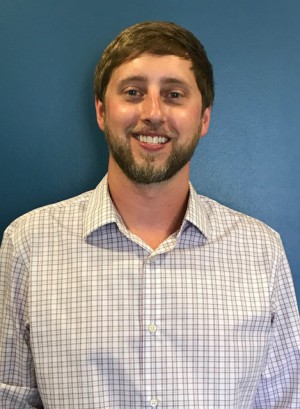 New Architectural Sales Representative Jesse Baker
AUSTELL, Ga. (June 26, 2017) – YKK AP America today expanded its sales team with the addition of architectural sales representative, Jesse Baker. Baker brings more than ten years of customer-centric sales experience to his position in YKK AP's Kansas City branch.
"As we continue to see strong growth in the construction market, particularly in the Midwest, Jesse is the ideal addition to our Kansas City team," said Brad Bauer, Dallas branch manager, YKK AP. "He is an accomplished sales professional with a wealth of industry knowledge and experience. We are confident that his positive attitude and innovative approach to sales will add a tremendous amount of value to our team and to our customers."
Baker most recently served as regional sales manager at Boyd Aluminum, where he played a key role in driving national sales growth. In his new role at YKK AP, he will be responsible for developing relationships with architects and glazing contracts in an effort to further grow the Kansas City market.
"I am excited to be a part of the growing sales team at YKK AP," said Baker. "I have long admired the company's strong reputation for quality as well as its forward-thinking approach, and look forward to further building our customer base within the region."
ABOUT YKK AP AMERICA
YKK AP America Inc. is a technology-oriented manufacturer of commercial façade systems and residential doors and windows.  With every finished good, we push the boundaries in next generation manufacturing and create value for architectural applications.  Driven by a desire to provide exceptional service in our markets, YKK AP America builds upon our foundation of advanced engineering, vertically integrated manufacturing, and customer focus to deliver the highest level of quality at a competitive price.  Headquartered in Austell, Ga., all building products are manufactured in our world-class production facilities located in Dublin, GA. and Macon, GA.  YKK AP America Inc. is a subsidiary of YKK Corporation of America, whose parent company is global manufacturer YKK Corporation of Japan. For more information, visit ykkap.com and follow us on Linkedin.com.