YKK AP America Breaks Ground on New Residential Manufacturing Facility in Macon, Ga.
MACON, Ga. (Oct. 6, 2022) – On Oct. 4, YKK AP America Inc. (YKK AP) officially broke ground on a new residential window and door manufacturing facility in Macon-Bibb County, Ga.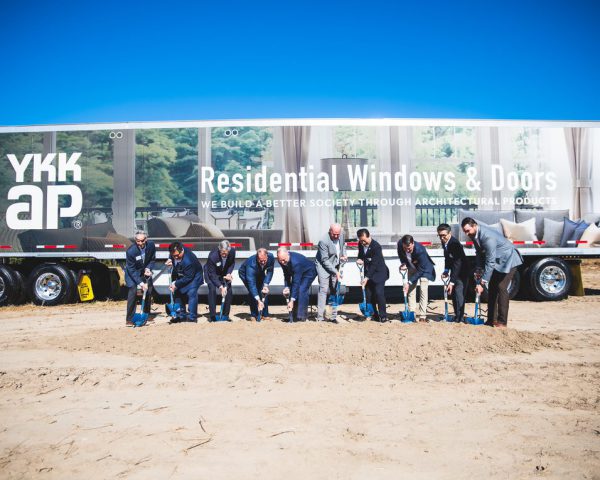 A groundbreaking ceremony was held in Macon with Mayor Lester Miller, Chairman of Macon-Bibb County Industrial Authority, Robbie Fountain, and other local leaders in attendance. 
"To have an industry that has been part of our community and on Team Macon-Bibb for more than 30 years expand its presence into a new, state-of-the-art facility, invest in training and new skills for its dedicated workforce, and renew its commitment to our community and state, emphasizes the value and true partnership we offer to our industry partners," said Miller. 
The ceremony comes after YKK AP announced its plans to invest $125 million into the middle Georgia region with a new residential manufacturing facility as well as additional machinery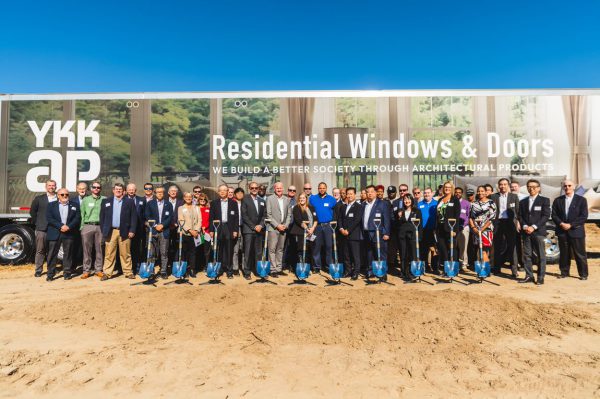 and equipment. The new facility will create 100 new jobs in addition to the 250 jobs YKK AP currently supports in Macon, Ga. 
"Today's groundbreaking is more than a celebration of our first greenfield manufacturing facility for the YKK AP residential business. It is a representation of YKK AP America's 'Cycle of Goodness' philosophy that 'No one prospers without rendering benefit to others,' said Stepe. "Not only is this new facility about contributing to the Macon community and to society, it is also about our employees. The fact that we already have a large workforce here was one of the critical imperatives on why we chose Macon."
YKK AP will begin construction immediately with plans to open in January 2024.

About YKK AP America
YKK AP America Inc. is a leading manufacturer of award-winning commercial facade systems and residential windows and doors. Headquartered in Atlanta, Georgia, all building products are manufactured in the company's world-class production facilities located in Dublin, Ga., Macon, Ga., and Lakeshore, Ontario. Together with its subsidiary brand, Erie Architectural Products (Erie AP), the company serves architects, glazing contractors, homebuilders and resellers across the country. YKK AP America Inc. is a subsidiary of YKK AP Inc., a global architectural products company based in Tokyo, Japan. For more information, visit ykkap.com.
# # #