YKK AP Wins 2019 USGlass Magazine Green Award
AUSTELL, GA. (Nov. 19, 2019) – Today YKK AP America Inc. announced it was named a winner of USGlass Magazine's 2019 Green Award for its commitment and strategic approach to environmental sustainability and practices within the industry.
USGlass Magazine's 2019 Green Awards recognize products, companies and people that demonstrate dedication to designing and creating high-performance, sustainable architectural glass facades. The awards are evaluated by the USGlass editorial team in consultation with energy, green and sustainable consultants and other non-biased parties.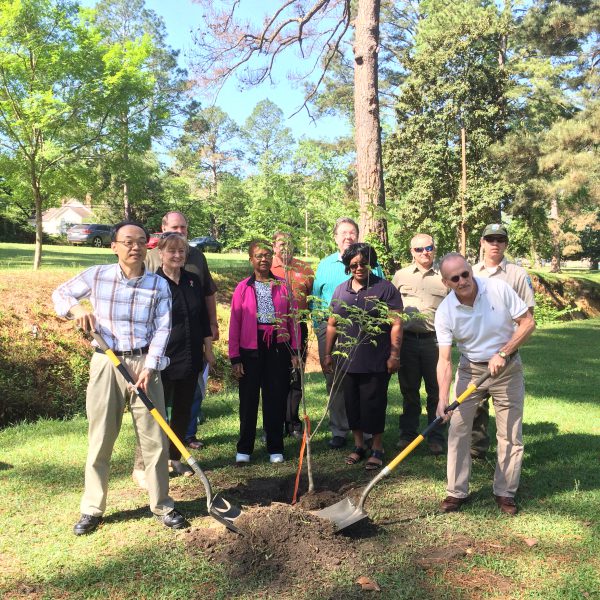 "At YKK AP, we pride ourselves on considering the environment in everything we do, be it the design of a new sustainable product or the way we manufacture our products," said Mike Turner, senior vice president of sales and marketing. "It is truly an honor to be recognized for our efforts."
YKK AP takes two strategic approaches to environmental sustainability. First, YKK AP manufactures architectural products that provide safe and comfortable environments for building occupants and help reduce energy usage. Secondly, YKK AP perpetually works to minimize its carbon dioxide emissions across manufacturing, sales and distribution processes. In addition, it actively invests in energy-saving technology and work to cut the amount of energy used weight of products shipped.
Most recently, the YKK Group, which includes YKK and YKK AP, announced the Environmental Vision 2050, "Towards a brighter future for nature and humanity," in response to the great need for environmental actions on a global scale.
To learn more about YKK AP's commitment to sustainable business practices, visit www.ykkap.com.
ABOUT YKK AP AMERICA
YKK AP America Inc. is a technology-oriented manufacturer of commercial façade systems and residential doors and windows. With every finished good, we push the boundaries in next generation manufacturing and create value for architectural applications. Driven by a desire to provide exceptional service in our markets, YKK AP America builds upon our foundation of advanced engineering, vertically integrated manufacturing, and customer focus to deliver the highest level of quality at a competitive price. Headquartered in Austell, Ga., all building products are manufactured in our world-class production facilities located in Dublin, GA. and Macon, GA. For more information, visit ykkap.com and follow us on Linkedin.com.
# # #