YKK AP Takes Home 2019 Glass Magazine Award
YWW 60 TU Window Wall Recognized with Product Award for Best Framing System
Sept. 3, 2019 — Glass Magazine, glassmagazine.com, announced the winners of the 2019 Glass Magazine Awards. The prestigious glass and metal industry awards program recognizes the best products and glass applications the commercial, retail and fabrication markets have to offer.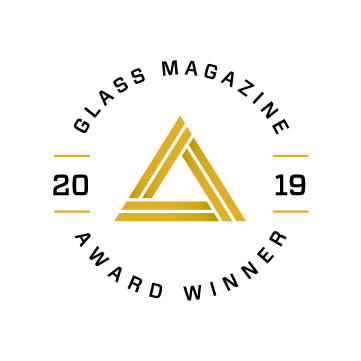 "This year we had a very inspiring field of nominees," says Ricardo Dominguez, owner, Jordon Glass Machinery, jordonglass.com, and Glass Magazine Awards judge. "Architects, contractors and glaziers continue to push the envelope of their imagination and curiosity. Their finished works capture and display their collective efforts, bringing to life beautiful structures that tell a story. For us in the industry, that story goes deeper than the finished project. The exterior aesthetics is but the capstone of the enormous effort, talent and engineering that each individual project took to get there. We marvel at the details."
"I have been judging for almost a decade and the advances in technology, creativity, engineering and installation as provided by the candidates this year blows me away," adds Terry Peterson, a Glass Magazine Awards judge and vice president of Novum Structures, novumstructures.com.
To determine the winners in the Project Award categories, Glass Magazine submitted nominations to a panel of judges representing all segments of the glass and glazing industry. The judges selected winners in each project category and cast votes to determine the first Glass Magazine Award Project of the Year. This year, Glass Magazine opened voting in the Product Award categories to readers.
"The 2019 Glass Magazine Awards include impressive products, systems, equipment and more to serve all segments of the glass and glazing industry. Who better to determine this year's most standout products than those across the industry—from the field to the factory—who will be the ones to use these innovations?" says Katy Devlin, editor-in-chief.
YKK AP 's YWW 60 TU Thermally Broken Window Wall was honored with a Product Award for Best Framing System. The YWW 60 TU is a versatile, high-performing window wall system with a slab edge cover that provides a modern, clean look and maximum design versatility. While curtain wall is typically first thought of for high-rise applications, window wall offers significant advantages in today's market, in which clean design, quick installation and cost advantage are critical. The YWW 60 TU is able to meet the requirements of aesthetics, energy, acoustical performance, flexibility, cost, and speed. Whereas curtain wall is installed in front of the slab, window wall is a slab-to-slab application. This provides more control over thermal and acoustical performance, particularly in mid-to-high-rise residential and multifamily applications where energy performance and acoustics are valued.
The winners for both project and product categories will be featured in the September 2019 issue of Glass Magazine, the Sept. 3 edition of e‐glass weekly and on GlassMagazine.com. Glass Magazine Award winners will also be recognized on Wednesday, Sept. 18 at 2:00 p.m. at the Express Learning Theater, Booth #4029 during GlassBuild America: The Glass, Window & Door Expo in Atlanta.