YKK AP Employees Gather Aid for Puerto Rico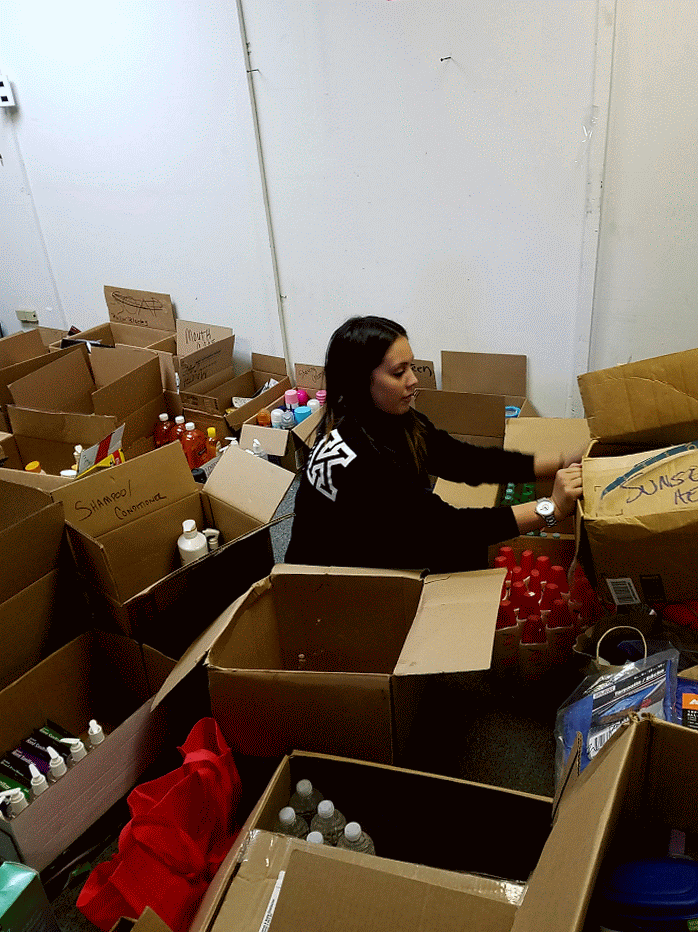 "No one prospers without rendering benefit to others." – Tadao Yoshida, Founder of YKK Corp.
Since its founding, the Cycle of Goodness philosophy has permeated the culture at YKK Corp. and YKK AP. Tadao Yoshida, founder of YKK Corp. was dedicated to this way of thinking and over the years, this positive energy has expanded to employees at every level of the organization. When Hurricane Maria devastated the island of Puerto Rico in Sept., it affected people all over the world whose friends and families called Puerto Rico home. Employees at YKK AP America's Austell, Ga. headquarters were no exception. Angel Baez and Veronica Acosta were among the employees whose families were impacted by the storm.
"Those first few days of not being able to communicate with anyone on the island were incredibly stressful," said Acosta, office administrator at YKK AP America Inc. "My grandfather's home requires extensive repairs to make it fully livable. Thankfully it was not a total loss and they are able to make it work."
Employees drove the initiative to come together in an effort to help. The wellness committee took the lead and raised funds from colleagues to donate to relief efforts. It also connected with the Atlanta-based organization, Serve the World. The organization helps people, businesses and churches across the country find ways to aid disaster relief, homelessness, and struggling families and children.  
On Oct. 30, YKK AP employees from across the company  – engineering, HR, product development, administration and the YKK AP Project Center – gathered at a rented warehouse in Norcross, Ga. Together, they dug through boxes of donations, sorting, organizing, labeling and packaging them again for delivery to families in Puerto Rico.  
"To have the opportunity to help our friends and families, and to have management recognize our initiative and pay us for the day of volunteer work, was incredible. I was so proud to know that we were doing something to help the cause," said Acosta.
After learning about YKK AP's efforts, Baez's sister who lives in Puerto Rico, wrote to him, "As a Puerto Rican living closely to this sad situation and knowing the need of thousands of other Puerto Ricans that still don't have anything, I feel more than grateful and happy that there are hearts full of love and willing to share.  I know it will be a great help to each person that receive these goods.  I'm more than grateful that all of you have come forward to help my island."