StyleView® Windows and Sliding Patio Doors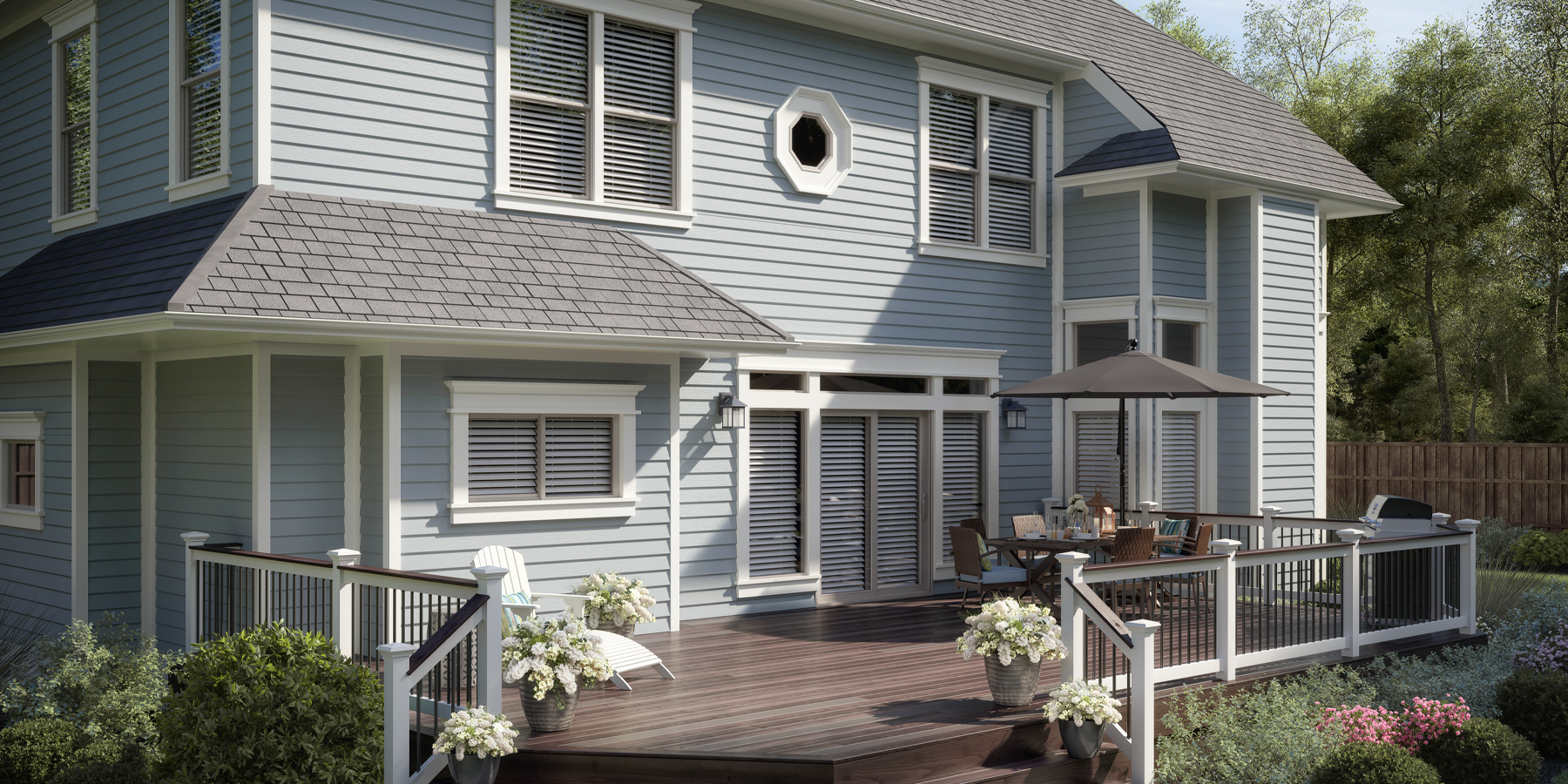 As beautiful as it is durable, see what the StyleView® line adds to your home.
YKK AP StyleView® new construction and replacement vinyl windows and sliding patio doors bring an exceptional blend of character, quality craftsmanship and design flexibility to your home. The easy installation is a nice bonus, too.
For as long as you own your home, your StyleView® vinyl windows and doors will bring you benefits—in what you notice and what you don't.
Match Your Style and Shape
The advantages of StyleView® windows and sliding patio doors are clear the minute you start shopping around. They suit your look and architectural proportions—right down to the last detail.
Choose from three grille profiles, design customization options and a variety of finish options and glass types to optimize privacy and lighting.
You'll also find windows and doors in large sizes. In fact, our doors range from 16' wide to 8' tall, and our made-to-order window and door options can fit any opening.
Lower Your Energy Bills
If saving money matters (and it always does), StyleView® vinyl windows and sliding patio doors make dollars and sense.
Vinyl provides excellent insulation on its own. We enhance your comfort and help lower your utility bills with ENERGY STAR-certified glazing. This helps keep your home cool in the summer, warm in the winter and more affordable year round.
Elevate Your Comfort Level
Keep noise, air, water and dust at bay with double weather stripping, multiple pane construction, a fusion-welded sloped sill and other features. Your family notices only nature's best, including enhanced lighting enabled by clear, obscure and turtle glass options.
StyleView® new construction and replacement vinyl windows and sliding patio doors also include excellent weather sealing and noise protection.
Minimize the Maintenance
With StyleView®, there's no painting or sealing, and most windows offer easy access to outside surfaces for cleaning from inside your house.
Our special exterior NEAT glass coating option makes your windows virtually self-cleaning. Water sheets instead of beading, leaving the surface nearly spotless as it dries. The coating also dissolves decomposed dirt with UV light.
Available Window & Door Products

Awning Windows

Casement Windows

Double-Hung Windows

Geometric Windows

Picture Windows

Single-Hung Windows

Slider Windows

Sliding Patio Doors

Transom Windows