Replacement Residential Windows and Sliding Doors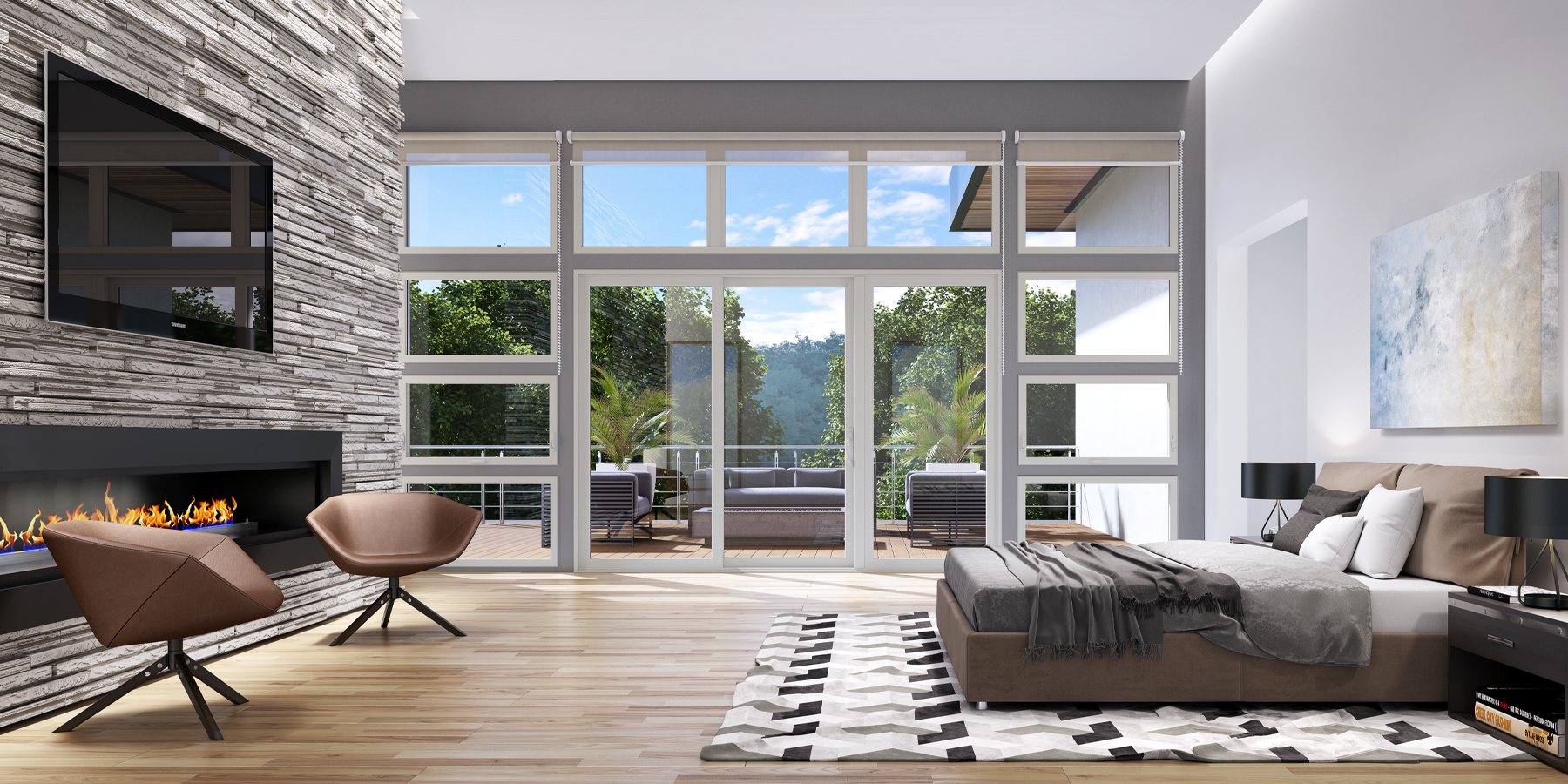 Give your home a fresh new look, or update your current style. Either way, we've got you covered.
A vinyl window or door makeover breathes new life into your home. Finding the right replacement makes all the difference.
YKK AP offers many styles—but not tiers of quality. Only the features differ among our products. We manufacture all residential windows and doors with the same standards of quality that makes us a favorite of homeowners, architects and contractors alike.
No matter the make or model you choose, your YKK AP replacement vinyl windows and sliding patio doors come with:
Cost savings via lower utility bills, thanks to ENERGY STAR-certified insulating glass and high-performance weather stripping
Tangible comfort through a combination of noise reduction, air and water barriers, and ideal lighting
Architecturally correct styling, which complements virtually any home design 
Just Right for Your Home 
Our selection of residential windows and sliding patio doors includes large sizes and options for grilles, color and hardware. Plus, house doors and windows made to order will fit any opening.
Discover more reasons to choose a YKK AP Window 
Choose Your Product 
YKK AP offers different styles and features to pick from—but the premium quality across our product lines remains the same throughout.
YKK AP's StyleGuard line—including one of the only hurricane-resistant vinyl double-hung residential windows on the market—combines style with durability to keep your home and family safe. Learn More
Every YKK AP Precedence vinyl replacement window includes the features homeowners most want and need. Plus, various styles and options make it simple to choose windows that complement your home's architecture. Learn More
Aesthetics, comfort and design flexibility are just a few of the benefits that make StyleView new construction windows and doors stand out from the rest and fit perfectly in your home. Learn More
Available Window & Door Products

Awning Windows

Casement Windows

Double-Hung Windows

Geometric Windows

Picture Windows

Single-Hung Windows

Slider Windows

Sliding Patio Doors

Transom Windows