New Construction Vinyl Windows and Doors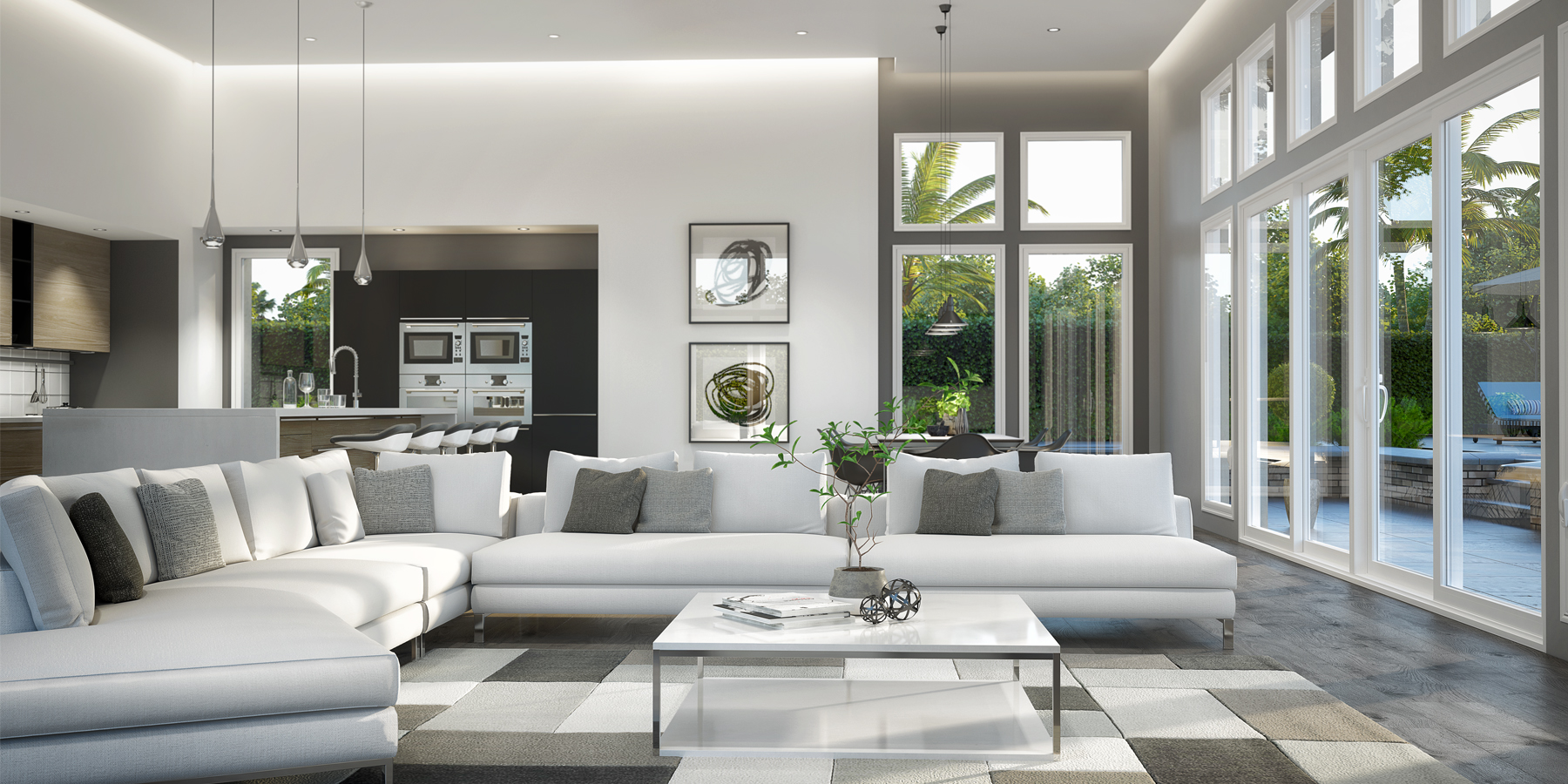 Looks, comfort, convenience—what matters to you matters to us.
As your home evolves from blueprint to building, you have countless decisions. Make your windows and doors an easy choice.
YKK AP offers stunning vinyl  windows and sliding patio doors for every architectural style and home design. You can enjoy the look of a traditional wood window, along with many options for grilles, hardware and color.
Our selection of virtually maintenance-free vinyl products includes large sizes to fit most house door and window designs. In fact, our doors range from 16' wide to 8' tall, and our made-to-order window and door options can fit any opening.
See the many ways your home and family benefit by choosing YKK AP vinyl windows and doors for your home.
The Builders' Choice
Today's premium homebuilders gain an easy and clear advantage with YKK AP. Our vinyl windows and sliding patio doors:
Arrive on time, as ordered
Add versatility, complementing all homes from starters to upscale models
Meet the demands of all areas, costal to inland, metro to rural
Comply with codes in any municipality
Instantly add a competitive distinction
Providing Comfort Through Performance 
Do you hear that? You won't with the quieting effect of YKK AP's windows and doors, which are constructed to keep your home quiet and peaceful. Air and water barriers also keep drafts and moisture at bay.
You can enhance radiance, style and privacy with your choice of clear, obscure or turtle glass.
Conserving Energy, Saving Money 
All YKK AP products use ENERGY STAR-certified Low-E insulating glass. This glass, in conjunction with high-performance weather stripping, is the key to keeping your home cool in the summer and warm in the winter—saving you money throughout the seasons.
Staying Clean, Without All the Cleaning 
Our special exterior NEAT glass coating option makes your windows virtually self-cleaning. Water sheets instead of beading, leaving the surface nearly spotless as it dries. The coating also dissolves decomposed dirt with UV light.
Choose Your Product 
YKK AP offers different styles and features to pick from—but the premium quality across our product lines remains the same throughout.
YKK AP's StyleGuard line—including one of the only hurricane and storm resistant vinyl double-hung windows on the market—combines style with durability to keep your home and family safe. Learn More
Aesthetics, comfort and design flexibility are just a few of the benefits that make StyleView new construction windows and doors stand out from the rest and fit perfectly in your home. Learn More
Available New Construction Window and Door Products

Awning Windows

Casement Windows

Double-Hung Windows

Geometric Windows

Picture Windows

Single-Hung Windows

Slider Windows

Sliding Patio Doors

Transom Windows