StyleView® Awning Windows
Product Data
Features
ENERGY STAR / Flange Support
Benefits
Integral 180 Brick Mould and J-Channel: Produces a rich detailed appearance while reducing labor and material costs associated with J-channel applications.
Multi-Chamber Weather Stripping: Optimum protection against air, water, noise, and dust infiltration
3/4″ Insulated Glass: Low-E and low-conductance spacers are standard for optimal thermal efficiency.
Corrosion-Resistant Hardware: For lasting durability in the harshest environments
Folding Operator Handle: Provides a clean look and avoids interference with window decorating treatments.
Discover our  Commercial Architectural Windows
Data
Construction Use: New Construction
Maximum Opening: 59-1/2" x 35-1/2"
Grille Options: Simulated Divided Lines / Sculptured Grids between Glass / Flat Grids between Glass
Available Options: Neat Lo-E Glass
Product Line
Options
Exterior and Interior Finishes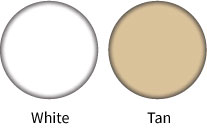 Grille Options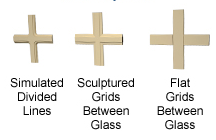 Glass Efficiency Options