Architectural Windows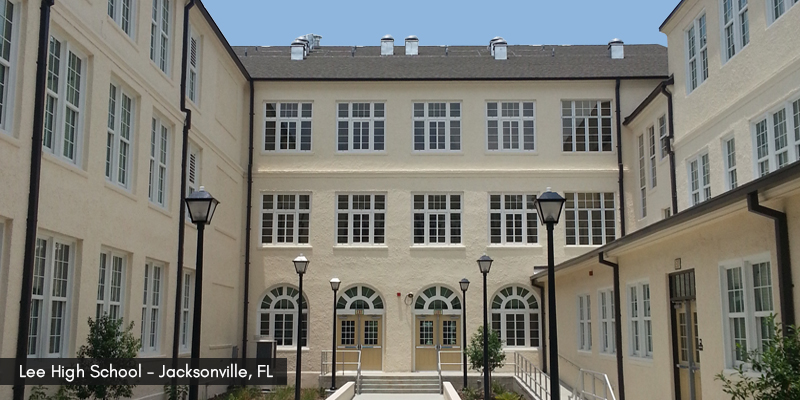 YKK AP is your single source solution for architectural windows.  We design and engineer our windows to provide a worry free, quality product that is built to last. Our window systems offer a variety of configurations to accommodate most any project requirement. This includes zero site line windows that may be installed in most YKK AP Storefronts, Window Wall, or Curtain Wall Systems.
Windows with the Protek® Hurricane and Blast Mitigating designation are designed to protect buildings from the impacts of hurricanes and man-made disasters.  These systems have been independently tested to the requirements of ASTM E 1886, ASTM E 1996, and the test requirements for the Florida High Velocity Hurricane Zone (TAS 201, TAS 202 and TAS 203).
Windows with the enerGfacade® energy saving solution designation, utilize our MegaTherm®  thermal barrier technology to deliver up to 30% greater energy efficiency than traditional thermally broken systems. Our windows accept a variety of glazing options, spacers, and gas fills for even greater efficiency and occupant comfort.
YKK AP offers a complete suite of tools and engineering services to assist in proper system selection, specification, and installation, contact your local sales representative for more information.
NEED HELP BROWSING OUR PRODUCT GUIDE? CLICK HERE