YKK AP Hires John Rovi as Sales Representative for Texas Region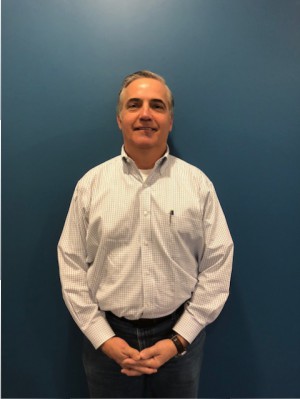 AUSTELL, Ga. (Jan. 4, 2018) – YKK AP America Inc. (YKK AP) today named John Rovi as sales representative for the Dallas, Texas market. Rovi will play an integral role in expanding the brand's efforts in Dallas and surrounding areas, with a focus on customer development and architectural support.
Rovi brings to YKK AP more than 15 years of business development experience in the construction and architectural products industry. He is an industry leader, accomplished speaker, and contributing blogger for USGlass Magazine where he writes for "Mind Your Business."
"John Rovi's strong track record as a proven sales executive is a great asset to our Dallas Branch as we continue to build our brand and expand our customer base throughout the United States," said Mike Turner, senior vice president of sales and marketing at YKK AP America Inc. "We are confident that his proven success in business development coupled with his pulse on industry trends will enhance our team and our customers' experience."
"It is with great pride that I join the diverse and accomplished team at YKK AP," said Rovi. "Having watched its brand grow and evolve over the years as a fellow member of the industry, I could not be more excited to be a part of this growing company. I believe we have a tremendous opportunity in front of us to grow and strengthen the brand, particularly in the western U.S. and I look forward to playing a part in doing so."
Rovi previously served as Director of Marketing & Business Development at Childress Engineering Services in Richardson, TX. He also spent time at Tepco Contract Glazing, SAPA N. America and Curtainwall Design Consulting. Rovi will be based in Dallas, Texas.
ABOUT YKK AP AMERICA
YKK AP America Inc. is a technology-oriented manufacturer of commercial façade systems and residential doors and windows.  With every finished good, we push the boundaries in next generation manufacturing and create value for architectural applications.  Driven by a desire to provide exceptional service in our markets, YKK AP America builds upon our foundation of advanced engineering, vertically integrated manufacturing, and customer focus to deliver the highest level of quality at a competitive price.  Headquartered in Austell, Ga., all building products are manufactured in our world-class production facilities located in Dublin, GA. and Macon, GA.  YKK AP America Inc. is a subsidiary of YKK Corporation of America, whose parent company is global manufacturer YKK Corporation of Japan. For more information, visit ykkap.com and follow us on Linkedin.com.
# # #