YKK AP America Expands Midwest Sales Team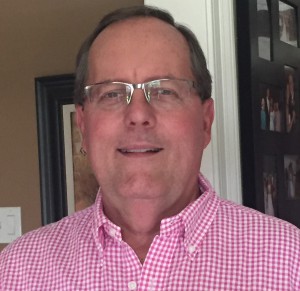 Tom Olson of Olson Architectural Products
AUSTELL, Ga. (June 20, 2017) –YKK AP America continues to strengthen its sales team with the addition of Tom Olson of Olson Architectural Products. Inc. as sales agent in the Midwest region. In his role, Olson will focus on assisting architects and contract glaziers in specifying and purchasing YKK AP America's complete line of commercial architectural products.
"These Midwestern territories offer a lot of opportunity for us, and Tom's knowledge of the region and extensive experience in commercial fenestration make him an ideal partner in the market," said Joey Bernard, Cincinnati branch manager, YKK AP America. "Tom will focus our efforts to grow YKK AP's market penetration throughout the Midwest."
Olson brings many years of experience in the specialty glazing, architectural products business, and is uniquely positioned to help owners, installers and design professionals with a variety of construction challenges.  As independent sales rep for the region, Olson will cover the Michigan, Northern Indiana and Northwest Ohio regions. Olson Architectural Products represents a portfolio of architectural products companies. He can be reached at 734-538-6080 or by email at tom@oapinc.us
Customer service and product distribution for the market area will be handled at the company's regional sales and service center located in Chicago, Illinois.
ABOUT YKK AP AMERICA
YKK AP America Inc. is a technology-oriented manufacturer of commercial façade systems and residential doors and windows.  With every finished good, we push the boundaries in next generation manufacturing and create value for architectural applications.  Driven by a desire to provide exceptional service in our markets, YKK AP America builds upon our foundation of advanced engineering, vertically integrated manufacturing, and customer focus to deliver the highest level of quality at a competitive price.  Headquartered in Austell, Ga., all building products are manufactured in our world-class production facilities located in Dublin, GA. and Macon, GA.  YKK AP America Inc. is a subsidiary of YKK Corporation of America, whose parent company is global manufacturer YKK Corporation of Japan. For more information, visit ykkap.com and follow us on Linkedin.com.